Sam had his solar installed by us and we are also his electricity supplier.
He has a massive system but he needs it to heat his pool!
Solar Setup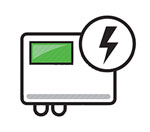 2x SolaX X-Hybrid 5.0kw
With 5kw External Chargers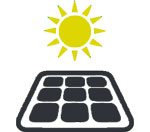 12.4kw Poly
48x Suntellite P260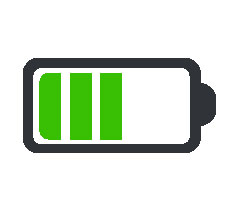 38kwh pb-C
Lead-Carbon Battery Bank
Actual Power Bills
Sam P's - Total of Invoices
credits
debits
monthly_average_bill
total

$119.56

$1533.33

$61.47 DEBIT

$1413.77 DEBIT
NOTE: SYSTEM COMPLETED 7th FEB
The graph will automatically update every month.  So feel free to check back to find out!
Success Story
In November 2018 Daryn installed a 5 kW system at our place in Palmerston North, and in February 2019 installed another 5 kW system.

We have a pool that devours over 4 kW/h so a solar system is essential to save us from penury.

With 48 panels and 16 batteries, we harvest enough power to heat the pool for eight hours on a sunny summer day and still usually get through the night without importing power from the grid - even when we use the oven and teenage daughter is gaming!

A recent 1.5 h power outage did not affect us.

Daryn went out of his way to ensure that we got an amazing system that fitted our requirements and the installation is very tidy. He is a pleasure to deal with, his work is great, and we throughly recommend him and his systems.